<-- Go back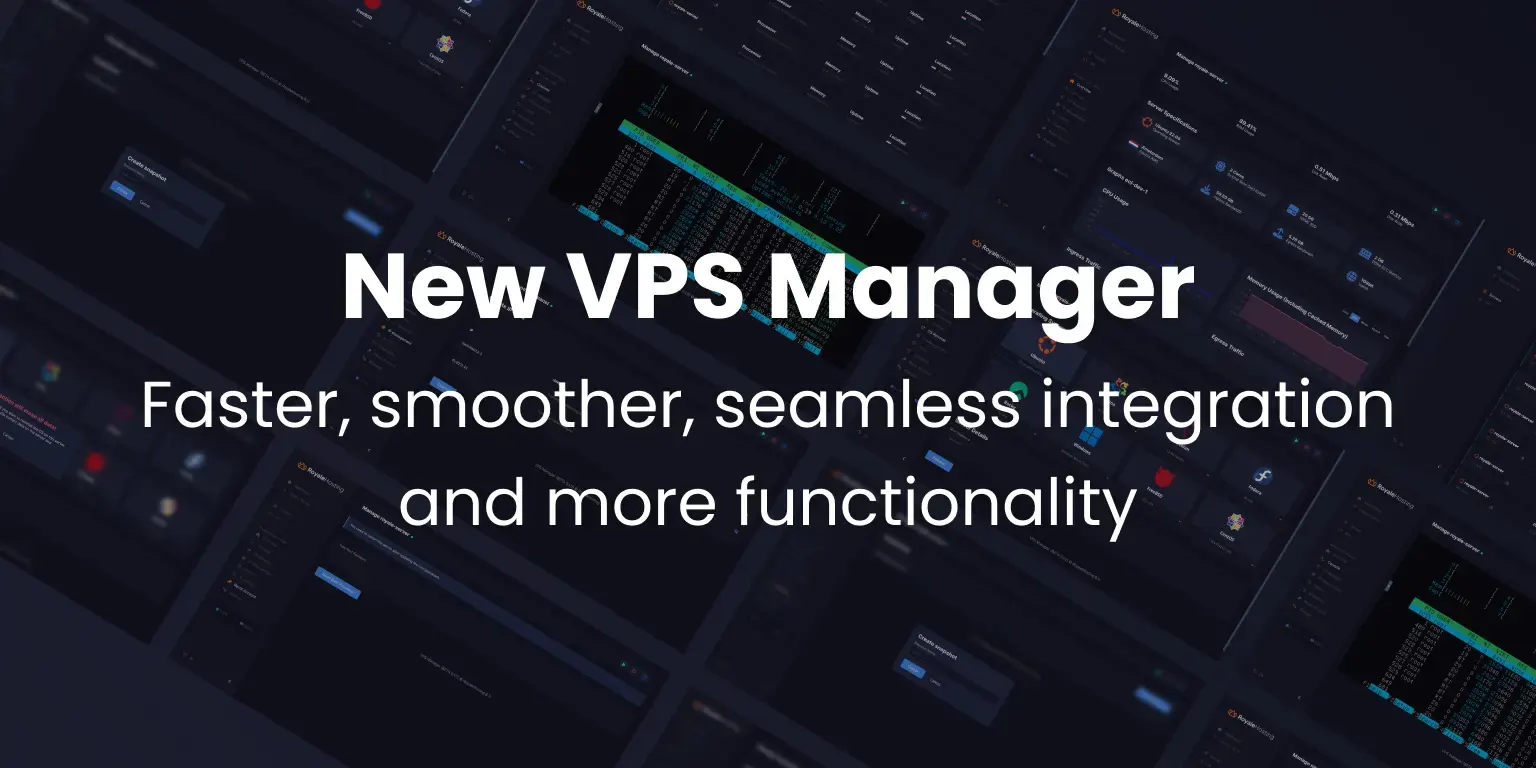 New VPS Manager: Faster, smoother, seamless integration and more functionality
Published at Sep 4 2023
---
On September the 5th we're releasing our new VPS manager that has been in development for quite a while, this will be another milestone in transitioning all our software to in house developed solutions and we're excited to offer new innovative features to our customers.
Why we developed our own VPS Manager
The demand for virtual private servers has gone up exponentially in the last few months, as our demand increased we noticed that our current VPS panel couldn't keep up and started causing many stability and performance issues for our customers.
As we recently switched to our own core/billing system we're able to integrate a in-house developed VPS manager much better than what is currently possible.
To improve our services and integration with our core/billing system we started development on a new VPS manager that will solve all issues that are currently present on our old panel and will allow us to offer new innovative features.
New Node Specfications
We're committed to exclusively utilize high performance enterprise hardware including NVME SSD's, Intel Xeon Gold/Platinum or AMD EPYC CPU's and DDR4/DDR5 ECC memory, starting with two brand new nodes in Amsterdam and New York. This will ensure high performance and reliability at all time.
What's new?
Console
The new console allows you to quickly access your VPS via the browser, this is a lot more stable and faster than before.
IP Address Management
You're now able to directly manage your ip addresses via the VPS manager, this allows you to change the rDNS name directly without having to use the shield panel.
Snapshots
You can now create snapshots of your VPS to backup the current state of the server.
Improved insights
On the homepage you're able to view the following metrics:
CPU Usage
Memory Usage
Disk Usage
Network Usage
What's next?
We've got many things planned for the new VPS manager including an automation manager to automatically perform actions on your server, an easy to use API, sub accounts and a software installer. We're also planning on releasing the 1.0 version of our shield panel soon and we're working on a new dedicated manager, colocation manager and a reseller platform.
What about customers using the old panel?
You can migrate your VPS to the new VPS manager by creating a ticket, however the old VPS will be deleted and all data will be lost, you will also receive a new IP address. We're not planning on migrating away from our old panel anytime soon, so servers on the old panel will continue to work for the foreseeable future.
Conclusion
Our new VPS manager will drastically improve the customer experience with new innovative features on a more stable and performant platform. We're excited to find out what you think about our new VPS manager.